Microgreen seeds | Organic Varieties | Indoor Planting Vegetables
Through years of trialing and selection, we've developed a line of microgreens noted for diverse flavors, colors, textures, and unique varieties. For growers, microgreens are increasingly popular because they're a year-round crop with fast turnaround, relatively easy to grow, and start-up costs are low. For consumers, microgreens are nutrient-dense, intensely flavorful, and simply beautiful-perfect for chefs, food enthusiasts, families, and the health conscious.
Microgreens, or microleaves, are the small immature shoots of just normal vegetables that are harvested when the first tiny leaves have just opened. Not just veg, there are also many micro herbs to choose from. Growing microgreen seeds couldn't be easier, often only requiring a plate on the windowsill and within a matter of days, you can be harvesting.
Best quality microgreens Seeds with high sprouting ratio. Grow your own Super Food at Home. Non GMO Seeds in textile. The best Smart Garden Solution.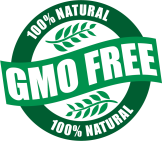 More famous in the culinary circle as rocket leaves, are bite-sized tender leaves with a tangy flavour and used primarily in salads.
Rich in beneficial nitrates and polyphenols, it is also assciated with reducing risk or cancer, diabetes, and osteoporosis.
Brazil variety with very fragrant leaves.
Fresh and dried leaves are used for food, to spice up the dishes of meat, fish, vegetable salads, especially tomatoes.
Medium–early variety for summer and autumn harvest.
These cabbages are appreciated not only for excellence taste but also for ornamental appearance. Heads weight 2.5–3.5 kg.
Perennial softly flavoured vegetable, one of the earliest spring greens with fresh leaves used for food.
Leaves provide garlic flavour to meals. Grown in pots, and greenhouses or gardens for early harvest.
Fertile dill variety, with green, aromatic fronds – for fresh consumption, freezing, drying.
To have dill all season, we recommend to sow it from spring to autumn.
Easily grown popular source of vitamins, used fresh with a variety of fresh dishes.
Aromatic leaves appear 3–4 days after sowing. It is important to maintain sufficient moisture, to facilitate quick and even germination of seeds.
Marjoram | Sweet marjoram
Widely used in Italian dishes, aromatic perennial, decorative low maintenance plant. Fresh or dried leaves are used for food. Spice for pizzas, meat and vegetable dishes. Grown in pots, spice gardens and flowerbeds. Not demanding to soil, grows well in sandy soils, tolerant of drought. Do not require cover in winter.
Wonderful Flavor and Aroma — Marjoram is a member of the mint family and is popular for its culinary uses including: soups, roasted meats, sauteed vegetables, and marinades. Marjorams tea leaves are also used for their anti-inflammatory, digestive, and heart health benefits.
Strong growing flat–leaved parsley, favoured for aromatic leaves that are used fresh, dried or frozen.
Suitable for seasoning fish and lamb dishes. Grown outdoors, in early spring in greenhouses, winter gardens can be grown all year round, it is easy to grow.
Thyme | Orange scented thyme
Annual fast–growing plant. Fresh leaves rich in vitamins and omega 3 fatty acids are used for food.
Succulent leaves have fresh, sourish taste. Leaves are most valuable and harvested before flowering. To have these leaves all season, sow the plant every 25 days. Grows well well fertile, humid soil.
This hardy perennial can be picked and used all year round.
With attractive, small green, clustered leaves and pastel pink flowers it is an attractive addition to any herb garden and is perfect for stuffings, poultry dishes and stews whether used fresh, dried, frozen or infused into oils.
Quickly growing and easily cultivated lettuce variety. For early harvest grown in greenhouses, later seedlings are planted directly outdoors.
Do not grow only in mid–July. Lettuce of this variety does not overgrow for a long time, grow within 60–70 days. For harvest, you can pick pluck leaves or uproot the entire plant.