Geomat 3D Armour Erosion Control
Erosion control
Vegetation promotion
Durable, not easily broken or rotten
No pollution no damage risks
⇄ View all grass seeds mixtures
Erosion geomat three layers + erosion seed mat solution
Geomat is a synthetic product shaped as a waterproof three dimension erosion controlling carpet. This carpet will strengthen the subsoil 's endurability, to avoid landslide and erosion potential. It is made of geosynthetic material, like a polymer fiber, it's handy to overcome technical challenges in constructions and infrastructure's maintenance.
Three dimensional structures in Geomat are useful to protect the soil's surface and plants' root sprout can still grow without being disturbed. To enforce the slope's strength, Geomat installation has to be accompanied with Geoscience and Geotextile. All those substances can be applied easily without special equipment or expert workers.
Geomat's main functions are to stabilise the soil, controlling the erosion, linear protection, environment recovery as well as construction projects' special application. For example, fireproof Geomat is used in fire risk protection projects, while permeable Geomat is used for sustained drainage.
Can be used as an erosion control mat
As a protection for slope´s entrenchment and stack
As a protection for the soil´s surface reinforcing it using Geosynthetic
Can be used as a restoration for eroded vegetation
Can be applied to prevent slope´s damaged by erosions, landslide and etiolation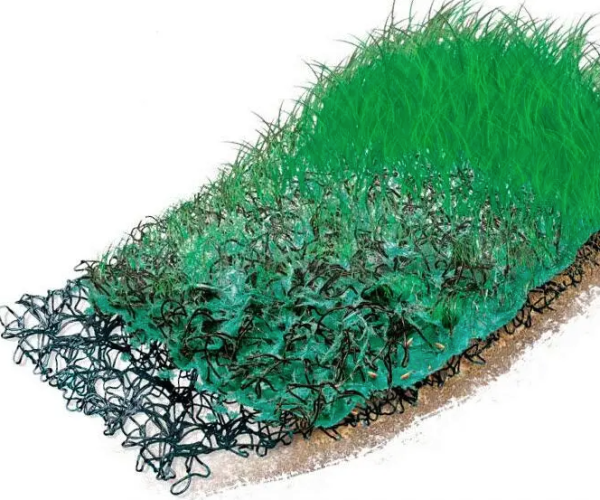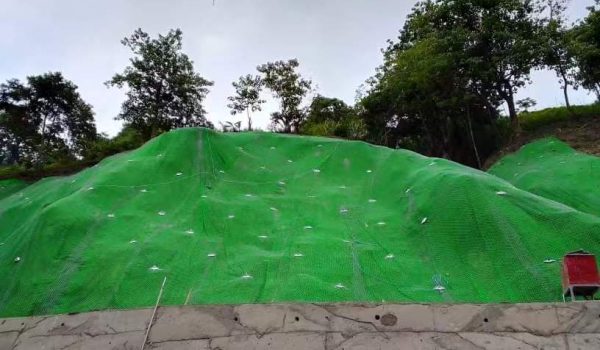 For various 3D geomat to choose, you might consider the type of climate in which a project is situated, local weather conditions, exposure to wind, rain, hydraulic loadings or sun, soil type, and the incline and shape of the slope.
Benefits of geomat + fabric planting textile
Before vegetation starts develop, our 3D geomat provides protection firstly
The voids of over 90% encouraging the system developing and planting growing
Our 3D geomat could be a polyamide mat, it is of light weight and high flexibility. Compared with PE and PP mat, PA mat doesn't float in water. Therefore, it is easy to handle and install both in dry and wet conditions
The material is not attractive to rodents and bacteria
The geotextile fabric is thermally bonded to the core of 3D geomat ensuring filtration, separation and protection of core from damage, protect the fill from being washed out by heavy water
Hexagonal wire mesh and geogrid reinforced 3D geomat make an integral mat, significantly increase the tensile strength, and adjacent panels of reinforced 3D geomat doesn't need to be overlapped, therefore its also more material saving than unreinforced erosion control mats
3D geomat accepts hydroseeding and shrub planting where more rapid colonization is required
Erosion of soil from slopes, embankments and channels easily results in damage or pollution. Naturally growing vegetation alone cannot prevent erosion or offer long-term and full-scale reliability for its limited retention qualities. When there is a high risk of erosion, grass and other vegetation will be ruled out. But with the help of 3D geomat, vegetation can withstand these risks that are generally caused by wind and rain and thus changed into stable and fully grown green surfaces.
Geomat Armour is three dimensional polymer mat made of entangled UV stabilized polyamide or polypropylene monofilaments fused together at their intersections. In general, our clients choose black 3D geomat because it provides thermal protection and holds water for plantings' germination; choose green 3D geomat because it accommodates with green vegetated surface. It initially stabilize soil or rocky surface before vegetation developing; then it assists plantings to establish and stabilize the root system. Thus, we say that 3D geomat provides help both before and after vegetation.
Geomat 3D Armour is suitable at, below and above the water level or on dry slopes like the waterline of channels, rivers lakes, spillways and rocky, soil steep slopes.
Strong durability to ensure your materials are pinned down securely PROPERLY DESIGN – Anchoring heads pierce the affixed textile and hinder the sliding out of the peg from the ground.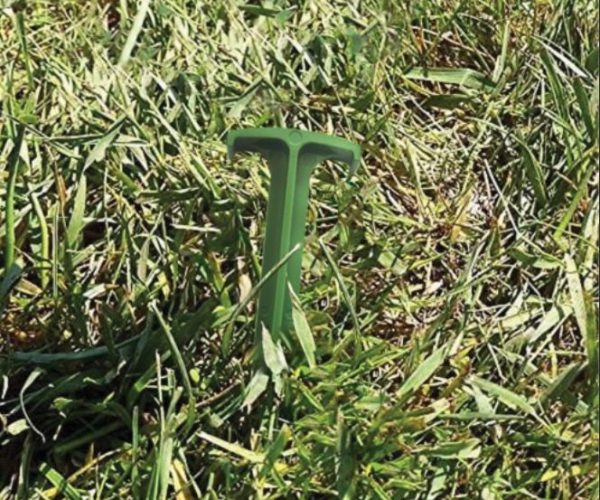 Packaging solution for the geomat + seed mat roll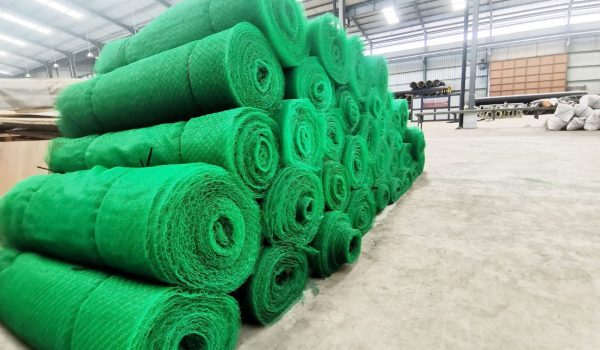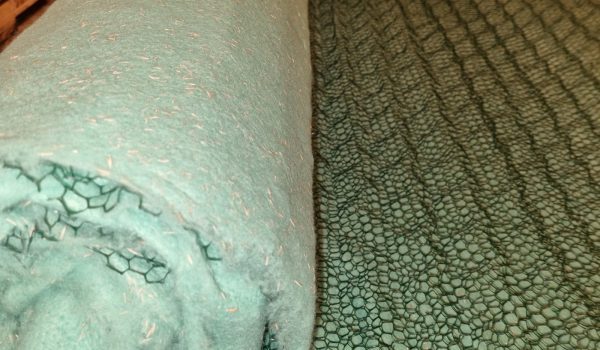 Geomat 3d Armour for slope protection
Material and contents per m2
4 pcs 1 EUR-pallet. (120 cm x 80 cm x 215 cm)
Download the data sheet in PDF format
Geomat helps to stabilize soil and develops planting root system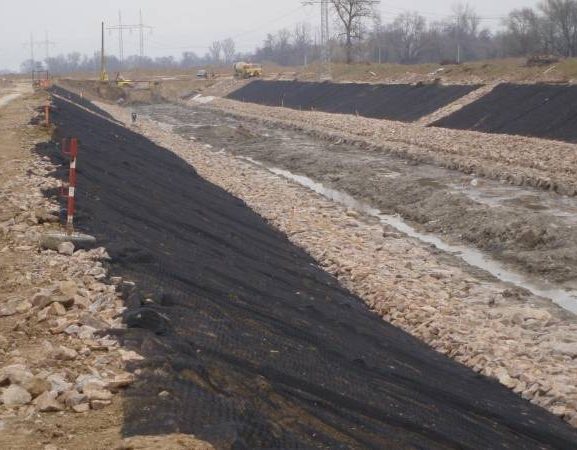 Clean the ground surface of the site.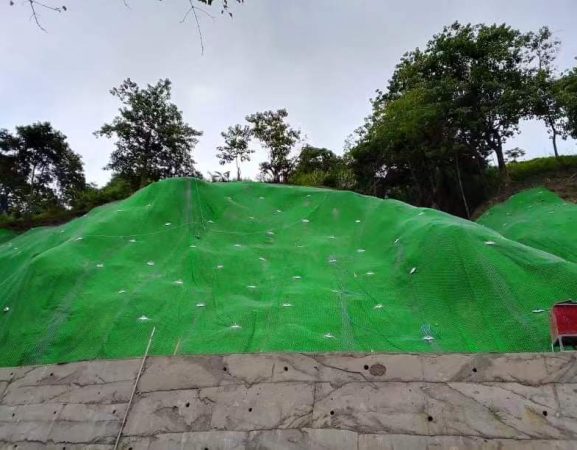 Cut the Geomat 3D armour to the required size and lay on the target slope.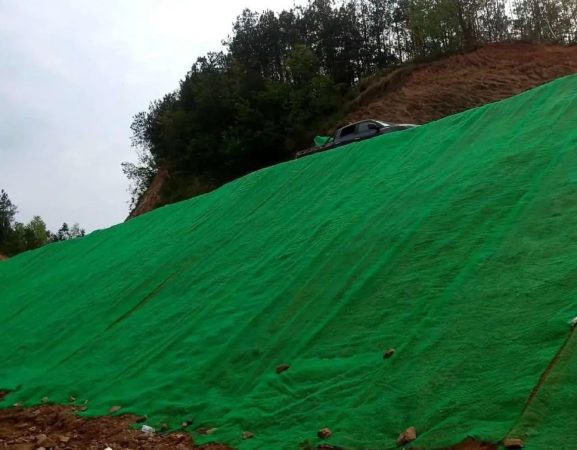 Overlap the geomat as specified on the design drawing and anchor it.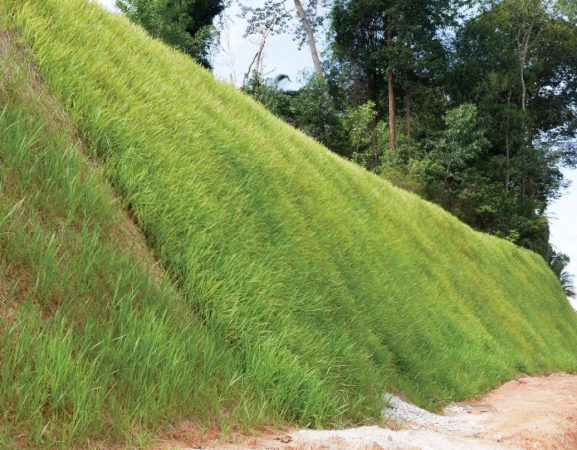 Slope vegetation and final result
With the help of 3D geomat, slope vegetation has completed.