Flower Seed Mixtures | Wildflower Meadow
Find the right mixture for every application here | Perfect for landscaping slopes
Wildflowers are a very important part of the countryside as they provide a rich, colourful and diverse ecological habitat for many insects and wildlife species. Government and policy focus is on helping our native pollinators and wildflowers are the vital ingredient in delivering this objective.
The exciting new range of mixtures have been designed to create enhanced, attractive amenity spaces, providing an essential food source and habitat for many species of animals and invertebrates, especially pollenating insects.
A meadow grown from this mix will be low-maintenance, and you will be able to mow it once the flowering has finished. Plants specially selected for these mixes flower throughout the warm season and attract bees, butterflies, and other insects to the homestead 20-31 different types of flowers dominate in each mix.
Wildflower meadows are easy-to-grow and are perfect for landscaping slopes or places with less walking activity.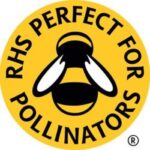 Native wildflowers mixes which are perfect for pollinators.
Field Flowers | Annual Wildflowers
High impact annuals wildflowers.
Natural annual meadow 50-60 cm
Alternative to lawn
1 year summer flowers
Long flowering time
Perennial wildflowers with 28 Swedish flowers.
Perennial flower mixture 40-100 cm
Wild flowers of Swedish origin
Better biodiversity – 28 different species
Easy to maintain
25 species with a lot of pollen and nectar.
Suitable for sandy or clay soil 30-60 cm
Butterfly food from spring to fall
Single and perennial species
Attracts bees and other insects
Suitable for houses, garden, park or large areas.
1 year of differents summer flowers
Low growing 15-35cm
Colorful flower sea
Long flowering time
Perennial flowers 30-60 cm
Long flowering time
18 different flowering species
Easy to maintain
Wildflowers for a balanced ecosystem in roughs and borders.
Height 40-100 cm
Several species which contain nectar, attractive for insects
Colourful and flower during the growing season
Wildflowers for roughs and borders
Wildflowers for safe and biodiverse road verges.
Flower seeds for roadside verges 50-60 cm
Flowers at low height
Creates a colourful verge
Annual flowers for the countryside and wildlife.
Annual flower mixture 50-60 cm
For agricultural field margins
Increases biodiversity
Palatable and healthy for grazing animals.
For a biodiverse pasture
Suitable for cutting and grazing
Healthy and safe for cattle, sheep and horses