FlowerTex Wildflower Seed Mat Roll ⇄ Discover the Magic of Wildflowers with Our Seed Mats
A wildflower seed mat, also known as a wildflower seed blanket, is a remarkable and environmentally conscious gardening product that has been ingeniously engineered to streamline and enhance the delightful process of cultivating a lively and unspoiled wildflower garden. This pioneering and eco-conscious gardening solution is fashioned from a biodegradable or organic mat, meticulously intertwined with a curated blend of wildflower seeds. The result is nothing short of an effortless and aesthetically pleasing approach to infuse your outdoor sanctuary with an explosion of vivid colors and an enriching tapestry of biodiversity.
When you lay down one of these innovative wildflower seed mats in your garden, you are essentially unrolling a carpet of potential beauty and ecological richness. As the mat gradually decomposes and nurtures the soil beneath, the seeds within awaken from their dormancy and begin their remarkable journey to transform your outdoor space into a vibrant oasis of life and colors.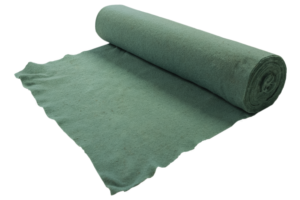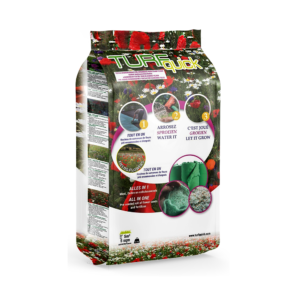 Wildflower seed mats for effortless blooms
The carefully chosen wildflower seeds encompass a wide spectrum of species, each contributing its unique charm to the final masterpiece. From the cheerful and sunny faces of sunflowers to the delicate elegance of lavender, and from the robust and stately presence of coneflowers to the charming allure of cosmos, these mats have the power to paint your garden with a palette of colors that would make an artist jealous.
Not only do wildflower seed mats eliminate the laborious task of individually planting each seed, but they also take care of spacing and depth requirements, ensuring an optimal environment for germination and growth. This makes them an ideal choice for both seasoned gardeners and those just embarking on their gardening journey.
Moreover, wildflower seed mats are an environmentally conscious choice that minimizes waste and reduces the need for chemical interventions. The biodegradable materials used in their construction are not only kind to the Earth but also serve as a valuable source of organic matter for your garden. As they degrade over time, they contribute to the improvement of your soil's structure and fertility, ensuring a thriving and sustainable garden for years to come.
So, whether you're seeking to turn your backyard into a wildlife-friendly haven, create a captivating display of colors for your enjoyment, or simply contribute to the preservation of biodiversity, a wildflower seed mat is the perfect, low-maintenance solution that will bring life and beauty to your outdoor space with minimal effort and maximum impact.
Wildflower seed mat FlowerTex ⇄ Optimizing growing process for spectacular blooms
Why use wildflower seed mat FlowerTex?
A wildflower seed mat is a convenient and eco-friendly gardening product designed to simplify the process of growing a vibrant and natural wildflower garden. This innovative gardening solution consists of a biodegradable or organic mat infused with a carefully selected mixture of wildflower seeds. It offers a hassle-free and visually appealing way to introduce a burst of color and biodiversity to your outdoor space.
Effortless beauty, naturally!
Unleash the untamed beauty of the wilderness in your own backyard with our Wildflower Seed Mat. Designed to make wildflower gardening a breeze, this unique product is a game-changer for both seasoned gardeners and beginners alike.
Here's a detailed description of a wildflower seed mat:
1. All-In-One Solution: Wildflower seed mats are incredibly easy to use, making them ideal for both novice and experienced gardeners. The seeds are evenly distributed on a biodegradable or organic mat, eliminating the need for precise seed placement, which can be challenging when planting wildflowers individually.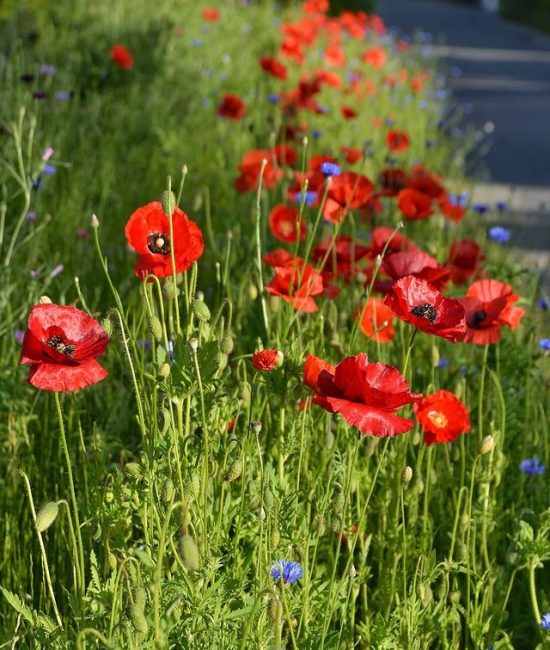 2. Biodiversity: These mats typically contain a diverse mix of wildflower seeds, ensuring a range of colors, shapes, and sizes when the flowers bloom. This diversity attracts a variety of pollinators like bees, butterflies, and birds, contributing to a healthier ecosystem in your garden.
3. Beautiful Blooms: Once the mat is laid out and watered, the seeds germinate and grow, resulting in a profusion of wildflowers. These blooms create a picturesque and natural-looking landscape that's not only visually stunning but also environmentally beneficial.
4. Seasonal Variety: Depending on the seeds included in the mat, you can enjoy seasonal changes in your garden. Spring, summer, and even autumn wildflower seed mats are available, allowing you to experience different wildflower displays throughout the year.
5. Low Maintenance: Wildflower seed mats require minimal maintenance compared to traditional gardening. They typically need occasional watering and sunlight to thrive. Weeding is less of a concern because the dense growth of wildflowers helps to suppress unwanted plants.
6. Eco-Friendly: The mat itself is often made from biodegradable materials, ensuring that it breaks down naturally over time and has a minimal impact on the environment. Additionally, wildflowers are excellent for soil health and provide important food sources for local wildlife.
7. Versatility: Wildflower seed mats can be used in various outdoor spaces, from gardens and flower beds to meadows, slopes, and even pots or containers. They are suitable for urban and rural environments alike.
8. Educational and Fun: These mats are a great way to introduce children to the joys of gardening and the importance of native plants. They can be an engaging and educational tool to teach about the life cycle of plants and the role of pollinators in the ecosystem.
9. Long-Lasting Beauty: Once established, a wildflower garden created with seed mats can continue to flourish for years, providing ongoing beauty and environmental benefits.
10. Easy Installation: Say goodbye to the hassle of sowing seeds one by one. With our seed mat, all you need to do is roll it out on prepared soil. No more guessing about seed spacing or planting depth; it's all taken care of for you.
11. Season-Long Color: The mat contains a diverse selection of wildflower seeds, carefully chosen to provide a continuous display of vibrant colors throughout the growing season. From early spring to late autumn, your garden will be a riot of wildflower blooms.
12. Pollinator Paradise: Wildflowers are not only a visual delight; they also attract pollinators like bees, butterflies, and hummingbirds. Create a thriving ecosystem in your own space while supporting essential wildlife.
13. Low Maintenance: Our wildflower seed mat requires minimal maintenance. Watering and weeding are reduced, thanks to the mat's ability to retain moisture and suppress weed growth.
14. Biodegradable: We care for the environment as much as you do. The mat is biodegradable, meaning it will naturally break down over time, enriching the soil and leaving behind a healthier landscape.
In summary, a wildflower seed mat is a user-friendly and environmentally conscious way to create a stunning and ecologically beneficial wildflower garden. It simplifies the process of planting wildflowers, resulting in a beautiful, low-maintenance landscape that supports local wildlife and enhances the natural beauty of your outdoor space.