Fertiliser NPK | Nutrients | Fertiliser exporter
Organic fertiliser key points
Proven to give outstanding results
Your lawn will be healthier
Reduce pollution of water and soil
Make soil less vulnerable to disease and pests
Assist the photosynthesis process
Organic fertilisers offer multiple benefits
Marathon is a slow release organo-mineral fertiliser for use on golf fairways, tees, surrounds, sports fields and ornamental lawns maintained at a height of 10mm or above.
The analysis with a high nitrogen content will keep turf well supplied with nutrients for 8 to 12 weeks during the spring and summer. Use March to September. 25 – 35 g/m2
Marathon Sport has a patented organic complex base that provides the extended release characteristics needed for steady growth without dramatically increasing clipping yields. The analysis has been further amended with organic ingredients to supply the correct balance of nutrients required by turf.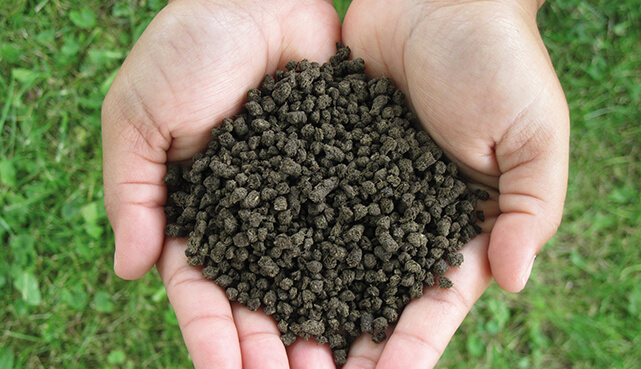 Fertiliser NPK packaging solutions: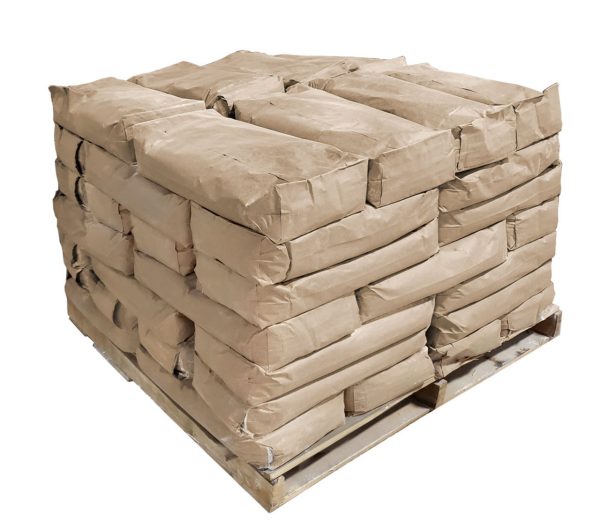 30 pcs︱1 EUR-pallet. (120 cm x 80 cm x 180 cm).
Download the data sheet in PDF format
About organic lawn fertiliser NPK
Using organic fertiliser on your lawn is not only beneficial for your grass, but also for the environment and overall health of your lawn. Unlike synthetic fertilisers that are chemically derived, organic fertilisers are made from natural ingredients such as composted animal manure, bone meal, fish emulsion, seaweed extracts, and other organic matter.
One of the advantages of using organic fertiliser is that it improves the soil structure. The organic matter present in these fertilisers helps to aerate the soil, allowing for better water and nutrient absorption. This leads to healthier root growth, which in turn results in thicker, greener, and more vigorous grass.
Organic fertilizers also release nutrients slowly, providing a steady and continuous supply over time. This gradual release minimises the risk of burning the grass, a common problem when using synthetic fertilisers. Additionally, organic fertilisers contain a wide spectrum of microorganisms that promote soil health and enhance its ability to retain moisture. This means that your lawn will require less watering, reducing water consumption and costs.
Unlike synthetic fertilisers, organic fertilisers do not pose a threat to the environment. They are free from harmful chemicals that can contaminate groundwater or run off into nearby water sources. Organic fertilisers also help reduce pollution by promoting the growth of beneficial microorganisms that break down organic matter, reducing the need for chemical pesticides and herbicides.
To use organic fertiliser on your lawn, start by testing the soil pH and nutrient levels. This will help you determine the appropriate type and amount of organic fertiliser to apply. Spread the fertiliser evenly across your lawn using a spreader. Be sure to read the instructions on the packaging for specific guidelines on application rates. Water the lawn after applying the fertiliser to help it penetrate the soil.
Regular applications of organic fertilizer throughout the growing season will help maintain a healthy and resilient lawn. Remember to incorporate other lawn care practices, such as proper mowing height, regular watering, and soil aeration, to maximize the benefits of organic fertilizer and keep your lawn looking lush and beautiful.
There are several reasons why using organic fertiliser instead of chemicals is beneficial for your lawn:
Environmentally-friendly: Organic fertilisers are derived from natural sources such as plant and animal waste, compost, and bio-based materials. They do not contain harmful synthetic chemicals or additives, making them environmentally friendly. Chemical fertilisers, on the other hand, often contain harmful substances such as phosphorus, nitrogen, and pesticides that can leach into the groundwater, polluting water sources and harming aquatic life.
Soil health: Organic fertilisers improve the overall health of the soil. They provide essential nutrients to the plants in a slow-release form, allowing gradual absorption without burning the roots. They also enhance the soil structure, improve moisture retention, and promote beneficial microbial activity, ensuring long-term sustainability and fertility.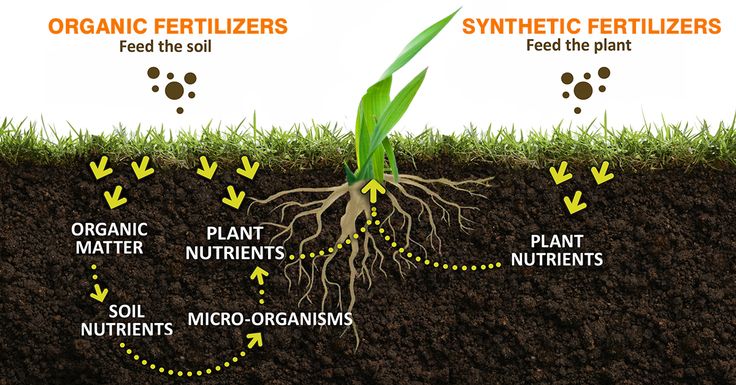 Nutrient-rich: Organic fertilisers are packed with various essential nutrients like nitrogen, phosphorus, and potassium, along with micronutrients. These nutrients are released gradually over time as the organic matter breaks down, providing a steady supply for the plants. This helps to maintain the soil's nutrient balance and reduces the risk of nutrient imbalances that can occur with chemical fertilisers, which often offer a quick but short-lived nutrient boost.
Long-term benefits: While chemical fertilisers may provide a quick green-up effect, they offer short-term results and can lead to dependency. Organic fertilisers, on the other hand, promote slow, steady growth that is healthier for the plants. Over time, the natural buildup of organic matter in the soil improves its fertility, structure, and moisture-holding capacity. This creates a sustainable environment, reducing the need for frequent applications of fertilisers.
Safety for humans and pets: Using organic fertilisers eliminates exposure to harmful chemical residues that can be found in synthetic fertilisers. Chemical fertilisers often require wearing protective clothing and gloves during application to avoid direct contact, while organic fertilisers are generally safe to handle. This makes them a safer choice for households with children and pets who may come into contact with the treated area.
Improved plant quality: Organic fertilisers support healthy plant growth by providing a slow, balanced nutrient supply. This often leads to stronger root systems, increased disease resistance, and improved overall plant vitality. Chemical fertilisers, on the other hand, can cause rapid but weak growth, making plants more susceptible to pests, diseases, and environmental stresses.
In conclusion, using organic fertilisers for your lawn not only helps maintain a healthy and sustainable ecosystem but also provides long-lasting benefits for your plants, soil, and overall environment.
When should i apply organic fertiliser?
Organic lawn fertilizers can be used throughout the year, but the ideal time to apply them is during the growing season. This is typically in the spring and fall when the grass is actively growing. Applying organic fertilizers during these seasons helps to provide the necessary nutrients for healthy lawn growth. However, it is essential to read the instructions provided by the specific fertilizer brand as the recommended application times may vary.
How do you apply organic fertiliser?
To apply organic fertiliser to a lawn, follow these steps:
Choose the right time: Apply the fertiliser during the growing season, when the grass is actively growing. This is usually in spring or fall, depending on your location.
Test the soil: It's helpful to test the soil before applying fertiliser to determine its nutrient needs. You can buy a soil testing kit from a local garden center or send a sample to a laboratory for analysis.
Choose the right organic fertiliser: Select a type of organic fertiliser that suits your lawn's needs. Common options include compost, manure, bone meal, fish meal, or seaweed-based fertilisers. Read the instructions provided by the manufacturer for the correct application rate.
Prepare the lawn: Mow the grass to a shorter length than usual before applying the fertiliser. This ensures that the fertilizer can reach the soil and reach the grass roots effectively.
Apply the fertiliser: Spread the organic fertiliser evenly over the lawn using a spreader or by hand. Follow the recommended application rate mentioned on the fertilizer package. Be careful not to apply too much, as this can cause damage to the lawn.
Water the lawn: After applying the fertiliser, water the lawn thoroughly. This helps to activate the fertiliser and allows it to penetrate into the soil and reach the grass roots. Watering also helps prevent any potential burning that may occur if the fertiliser sits on dry grass for an extended period.
Maintain a regular watering schedule: Keep the lawn adequately watered following the application of organic fertiliser. This will help the grass absorb the nutrients and achieve the desired results.
Repeat the application: Follow the instructions on the organic fertiliser package for reapplication. Typically, organic fertilisers need to be reapplied every 4-6 weeks during the growing season to maintain healthy and vibrant grass.
Remember to read and follow the specific instructions provided by the fertiliser manufacturer as application techniques may vary depending on the product.
Transformative Results: Before and After Visuals of Organic Fertiliser's Remarkable Effects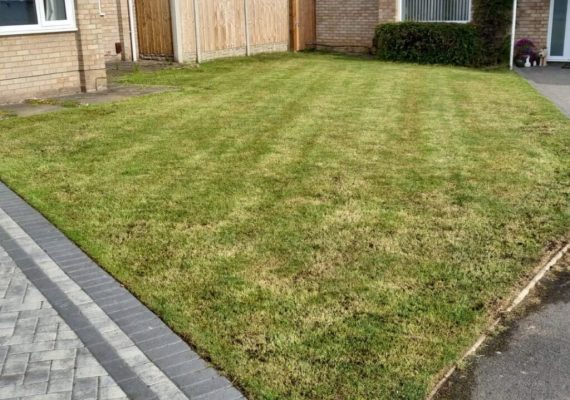 Properly preparing your lawn for fertilisation will help ensure that you achieve optimal results and avoid any potential harm.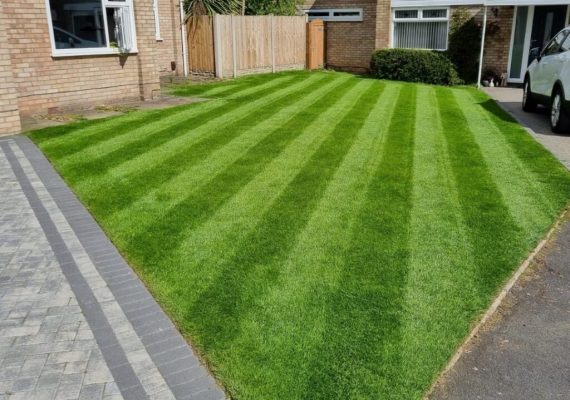 Congratulations on fertilising your lawn! You have taken an important step towards maintaining a healthy and vibrant green space.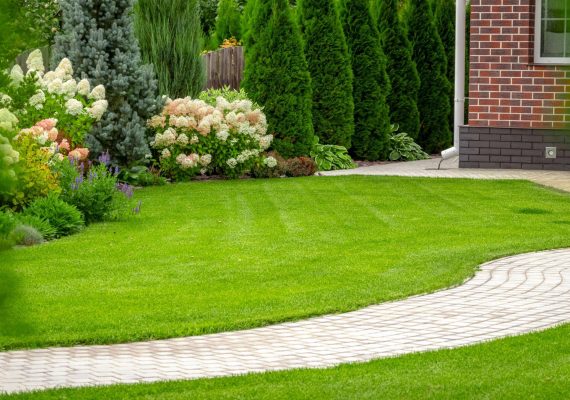 Remember, fertilising alone is not enough to keep your lawn in top shape. Adequate mowing, watering, and regular maintenance are essential for a lush and beautiful lawn. Enjoy the benefits of your hard work, and may your lawn thrive with the nutrients it needs!