At Turfquick®, we take great pride in our delivery and export processes. We understand the importance of timely and secure shipments, and strive to provide a seamless experience for our customers. Whether you are purchasing our products domestically or internationally, we have designed our delivery and export page to address any concerns you may have. Read on to learn more about our commitment to efficient deliveries and smooth export procedures.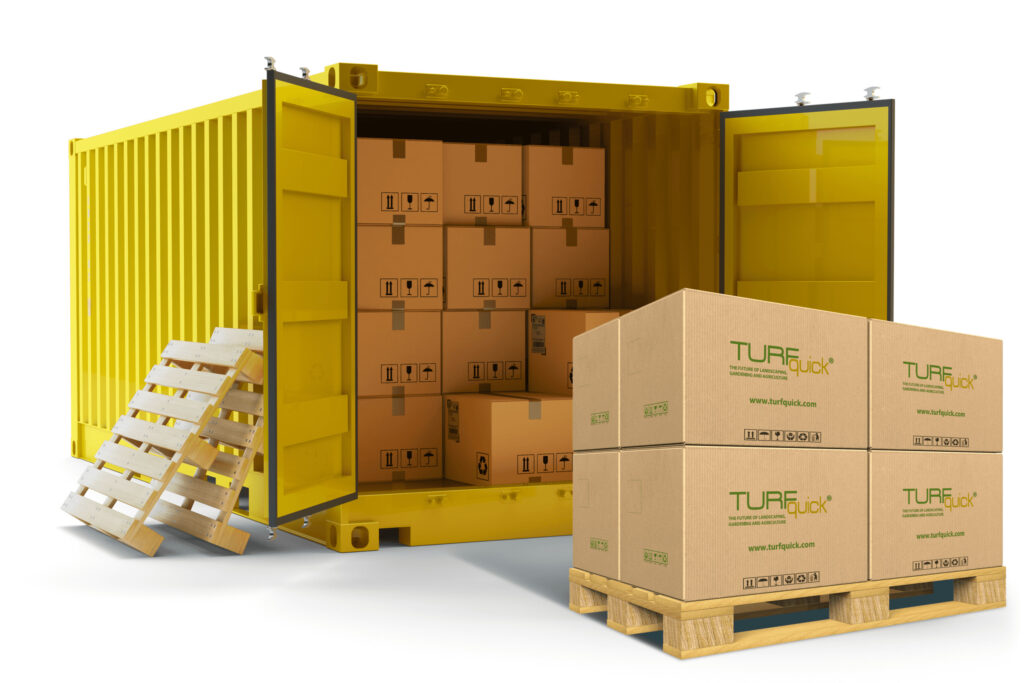 On-time Delivery: we prioritize customer satisfaction by ensuring that your orders reach your doorstep on time. We have established strategic partnerships with reliable logistics providers to guarantee efficient delivery services. Our dedicated team tracks each shipment meticulously, keeping you informed every step of the way. You can trust us to handle your order with care and deliver it promptly.
Secure Packaging:
We understand the importance of protecting your products during transit. To ensure safety and prevent any damage, we employ industry-standard packaging techniques. Each item is carefully packaged using high-quality materials to minimise any risks during transportation. You can have peace of mind knowing that your order will arrive in pristine condition.
International Shipping Expertise:
For our international customers, we have streamlined our export processes to make shipping hassle-free. Our team has extensive experience in navigating customs procedures, documentation requirements, and international regulations. We handle all the necessary paperwork and ensure that your shipment complies with destination country guidelines. Trust us to handle all the complexities of international shipping and make your experience seamless.
Transparent Shipment Tracking:
We recognise the importance of keeping you informed about the progress of your shipment. Our delivery and export page provides a convenient tracking system to monitor your order's journey in real-time. You will receive regular updates, allowing you to plan accordingly and have full visibility into the delivery process.
Customer Support:
We value open communication and prioritise providing exceptional customer support. If you have any questions or concerns about your order's delivery or export, our dedicated customer support team is available to assist you. From addressing queries to providing additional information, our team is committed to ensuring your satisfaction.
Secure and timely deliveries, smooth international shipping processes, transparent tracking, and exceptional customer support are the pillars of our delivery and export services. At Turfquick®, we strive to exceed your expectations and make your purchasing experience seamless from start to finish. Choose us as your trusted partner for all your delivery and export needs.
Pallet Information and Calculation for importers
The maximum number of euro pallets that can fit in a container depends on the size and type of container being used. A standard 20-foot container can typically hold up to 10 euro pallets when they are loaded efficiently.
A larger 40-foot container can hold up to 24 euro pallets when loaded efficiently.
How many pallets fit in a 20ft container?
It is common to fit up to 11 Euro pallets (EUR) in a 20ft container. However, the exact number may vary depending on the specific dimensions of the pallets and the internal space available within the container.
How many pallets fit in a 40ft container?
A 40ft container can typically fit up to 24-25 European pallets, assuming a standard pallet size of 1.2m x 0.8m (47.2 inches x 31.5 inches). However, this can vary based on the design and dimensions of both the pallets and the container being used. It's always best to consult with the shipping company or container provider for accurate details.
How many pallets fit in a 45ft container?
A 45ft container can fit up to 33 Euro pallets 1.2m x 0.8m (47.2 inches x 31.5 inches). in a single layer. However, if the pallets are stacked, the total number will depend on the height and weight restrictions of the container as well as the height of the pallets being used.
20ft container dimensions with 11 Euro pallets
Internal Measurements: 5.90m long; 2.35m wide; 2.39m high
Door Opening Measurements: 2.34m wide; 2.29m high
Weights: 2,250 kg tare; 28,230 kg max load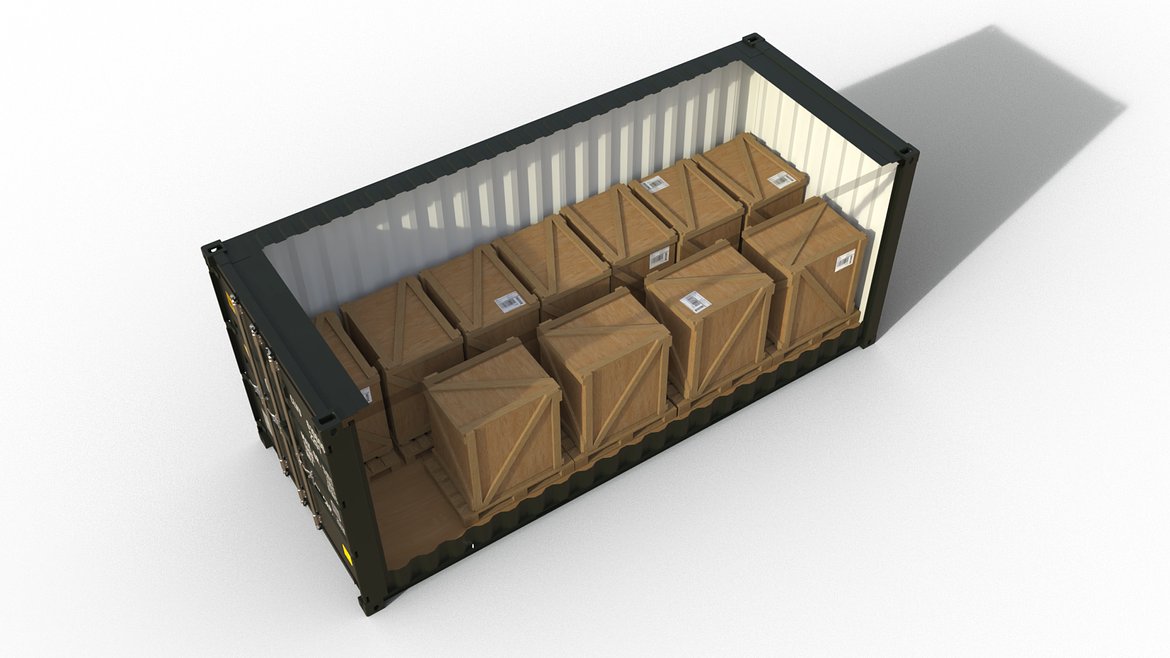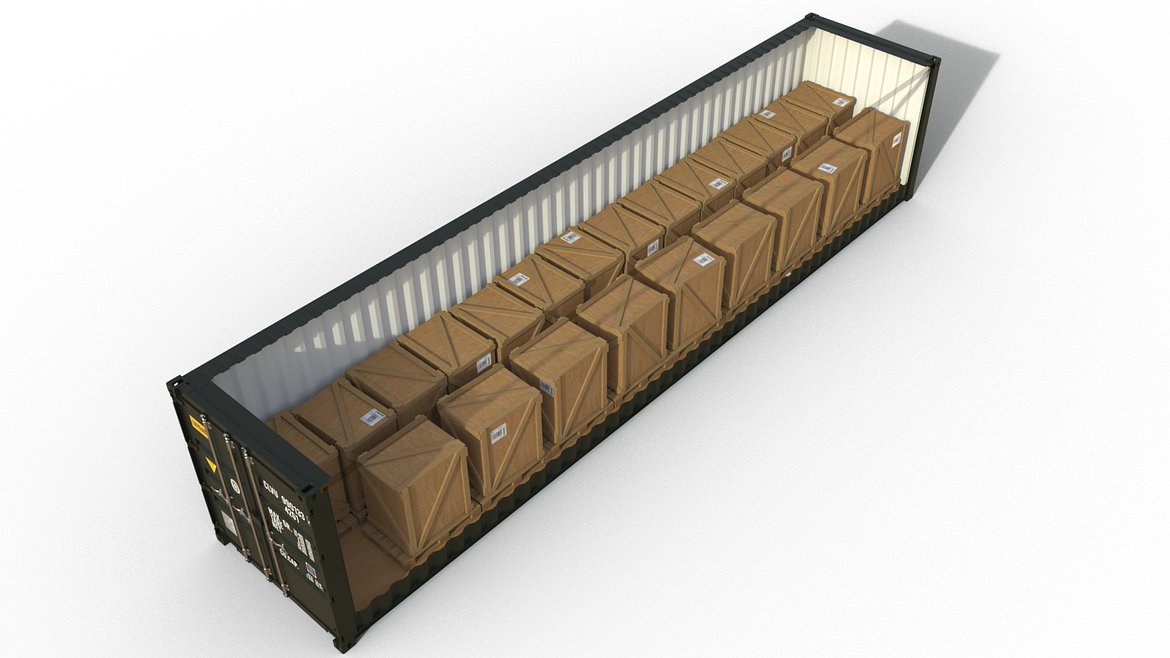 40ft high container dimensions with 24 Euro pallets
Internal Measurements: 12.04m long; 2.35m wide; 2.39m high
Door Opening Measurements: 2.34m wide; 2.29m high
Weights: 3,780 kg tare; 27,600 kg max load
45ft container dimensions with 33 Euro pallets
Internal Measurements: 13.54m long; 2.35m wide; 2.70m high
Door Opening Measurements: 2.34m wide; 2.58m high
Weights: 2,250 kg tare; 28,230 kg max load