Marjoram | Sweet Marjoram
Marjoram seeds key features
Thrives in Full Sunlight
Well-Branched Plants for Abundant Harvests
Attracts Beneficial Insects to the Garden
Long Shelf Life for Stored Seeds
Good for microgreens and container gardens
Non-Gmo seeds
⇄ View all microgreen seed varieties
Marjoram seeds are excellent companion plant for vegetable gardens
Embark on a journey of culinary excellence with our premium Marjoram seeds. Renowned for their heirloom quality and non-GMO nature, these seeds promise a bounty of aromatic delights for your kitchen. The compact and space-efficient growth of our Marjoram plants makes them perfect for both indoor and outdoor cultivation, thriving in full sunlight and adapting seamlessly to various soil types. With a quick germination period, well-branched plants, and resistance to common diseases, these seeds ensure a plentiful and resilient harvest.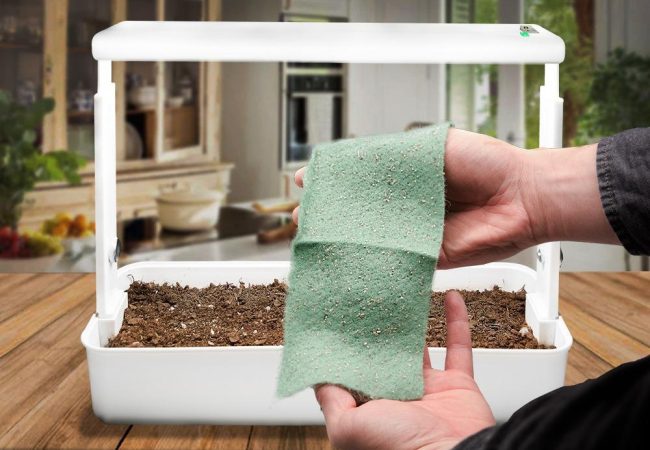 Marjoram packaging solutions: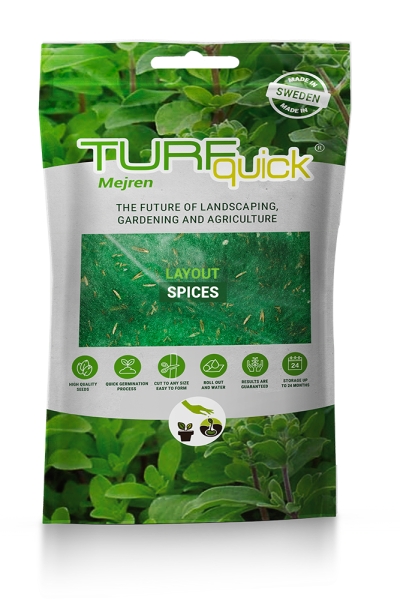 Marjoram | Sweet Marjoram
Material and contents specification
120 Seeds (100% Pure Live Seeds) Non-Gmo
360 pcs︱1 EUR-pallet. (120 cm x 80 cm x 215 cm).
Download the data sheet in PDF format
Not just a culinary treasure, Marjoram is also a versatile herb with medicinal uses, making it a valuable addition to your garden. Whether you're a seasoned gardener or a novice, our Marjoram seeds are easy to cultivate, making them an ideal choice for those seeking a fragrant and flavourful herb for cooking, drying, or even attracting beneficial insects to your garden. Elevate your gardening experience with the timeless charm and exceptional qualities of our Marjoram seeds – the key to a thriving herb garden.
Perfectly suited for both seasoned gardeners and beginners alike, our Marjoram seeds feature a quick germination period, resulting in well-branched plants that yield an abundant harvest. Their adaptability to various soil types and a preference for full sunlight make them a versatile addition to your garden landscape. Disease-resistant and attracting beneficial insects, these seeds not only promise culinary delights but contribute to the overall health and vitality of your garden ecosystem.
When to plant marjoram seeds fabric?
Marjoram seeds are typically best planted indoors, 6 to 8 weeks before the last expected frost date in your region. This allows the seeds to germinate and the seedlings to establish before being transplanted outdoors. In general, marjoram thrives in warm temperatures, so it's crucial to ensure that the soil has warmed up sufficiently before transplanting.
Remember to check your local climate and frost dates to determine the best time for outdoor planting in your specific region.
Where to plant marjoram seeds fabric?
Marjoram seeds thrive in well-drained soil and prefer a sunny location for optimal growth. By selecting a sunny, well-drained location and providing the right growing conditions, you can cultivate a flourishing marjoram garden that yields aromatic and flavourful herbs.
How to plant marjoram seeds fabric?
Prepare containers: Fill seed trays or pots with the seed starting mix, leaving about 1/4 inch (0.6 cm) from the top.
Sow the seeds: Place the marjoram seeds fabric over the prepared soil. Start at one end and unroll it across the area you want to cover.
Watering: Use a water sprayer to moisten the soil. Keep it consistently moist during the germination period.
Germination: Marjoram seeds typically germinate within 7-14 days when kept in a warm and well-lit environment. Once the seedlings have grown large enough to handle and the danger of frost has passed, usually in late spring, they can be transplanted outdoors.
Provide Adequate Light: Place the containers in a warm spot with indirect sunlight or under grow lights. Marjoram seeds typically germinate in 7-14 days.
Transplanting: Choose a location with well-drained soil and full sunlight. Transplant the seedlings, spacing them according to the specific variety's recommendations. Ensure that the soil has warmed up, and the threat of frost has passed.
Watering and Care: Marjoram prefers well-draining soil with a slightly alkaline pH. Water the plants consistently, keeping the soil evenly moist but not waterlogged.
Harvesting: You can start harvesting marjoram leaves once the plants have reached a sufficient size, usually around 60-90 days after sowing. Harvesting encourages bushier growth.
By following these steps, you can successfully plant marjoram seeds and enjoy a bountiful harvest of this flavourful herb. Whether you choose to grow marjoram indoors or outdoors, providing the right conditions will contribute to the plant's health and productivity.
Harvesting marjoram is a simple process, and the timing can significantly impact the flavour and aroma of the herb. Here's a guide on how to harvest marjoram:
Wait Until Established: Allow your marjoram plants to become established before harvesting. This is typically after the plants have reached a height of 6 to 8 inches (15-20 cm).
Choose the Right Time: The best time to harvest marjoram is just before the plants start to flower. This is when the essential oil content is at its peak, providing the best flavour.
Harvest in the Morning: For the most intense flavour, harvest marjoram in the morning after the dew has dried but before the heat of the day. This is when the essential oils are most concentrated.
Use Pruning Shears or Scissors: Snip off the stems using pruning shears or sharp scissors. Cut just above a set of leaves, leaving a small portion of the stem intact. This encourages bushier growth.
Avoid Harvesting More Than One-Third: When harvesting, avoid removing more than one-third of the plant at a time. This ensures that the plant remains healthy and continues to produce new growth.
Regular Harvesting: Marjoram benefits from regular harvesting throughout the growing season. This not only provides you with fresh herbs but also helps the plant maintain a compact and bushy form.
Harvest Leaves, Not Stems: Focus on harvesting the leaves rather than the stems. The leaves contain the most flavour, and removing them stimulates the plant to produce more.
Drying Marjoram: If you want to preserve marjoram for later use, consider drying the harvested leaves. Tie small bunches of marjoram stems together and hang them upside down in a cool, dark, and well-ventilated area. Once dry, remove the leaves and store them in an airtight container.
By following these guidelines, you can enjoy a bountiful harvest of fresh marjoram while ensuring the health and vitality of your plants for future growth.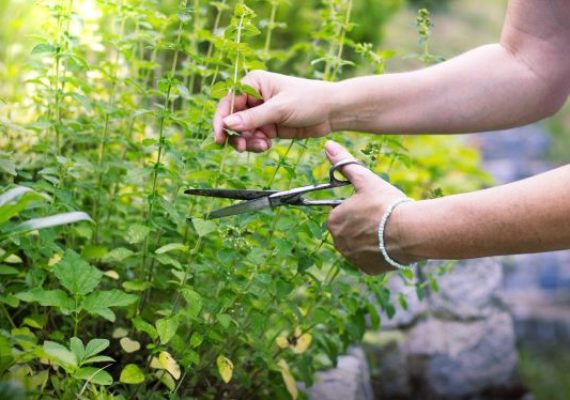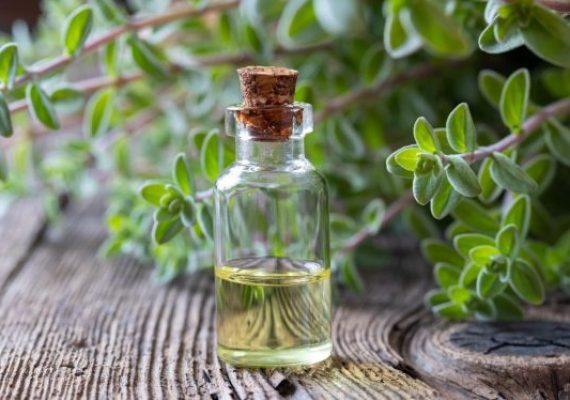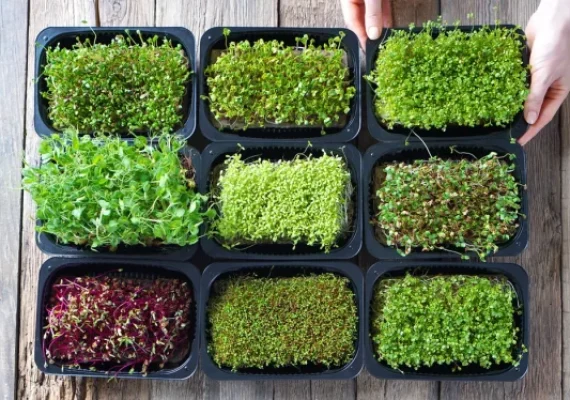 Marjoram patch are biodegradable and contain no harmful chemicals.
How to grow veggies all year round?
Growing veggies all year round requires careful planning and consideration of various factors but can grow vegetables indoors including lettuces, arugula, spinach, kale, carrots, radishes, beet greens, tomatoes and more. Here are some tips to help you achieve year-round vegetable gardening.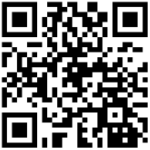 Scan or click the code to see the installation