High germination rate
Aromatic flavour
Medicinal properties
Versatile culinary use
Good for microgreens and container gardens
Non-Gmo seeds
⇄ View all microgreen seed varieties
What we love about growing basil
Basil seeds are small, nutrient-rich seeds that are widely used in cooking and gardening. These seeds are known for their aromatic flavor and are commonly used to add a fresh and distinctive taste to various dishes, including salads, pasta, sauces, and more. Basil seeds are also popular for their potential health benefits, as they are a good source of vitamins, minerals, and antioxidants. Whether you're a culinary enthusiast or a gardening enthusiast, basil seeds are a versatile and flavorful addition to your kitchen or garden.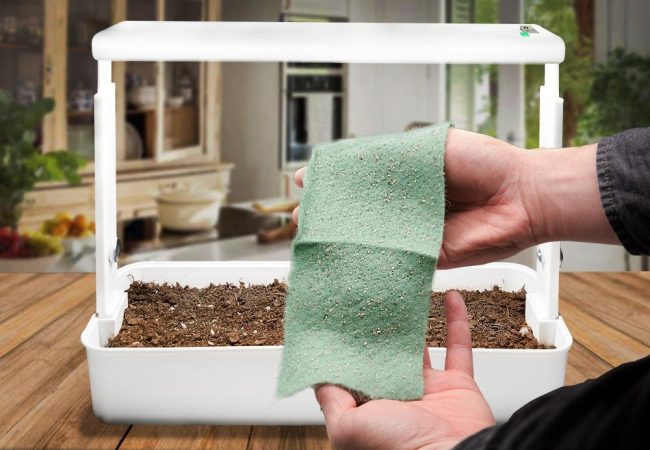 Basil packaging solutions: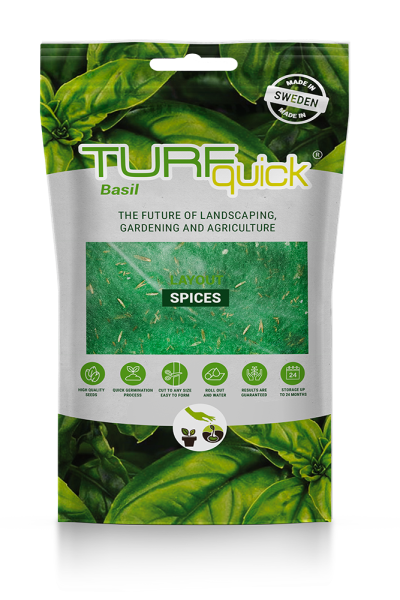 Material and contents specification
120 Seeds (100% Pure Live Seeds) Non-Gmo
360 pcs︱1 EUR-pallet. (120 cm x 80 cm x 215 cm).
Download the data sheet in PDF format
Basil is a popular herb known for its aromatic leaves and versatile culinary uses. It belongs to the mint family and is native to tropical regions of Asia, particularly India. Basil is widely cultivated and used in various cuisines around the world.
One of the key features of basil is its distinct and pleasant aroma. The leaves of basil plants emit a sweet, peppery scent that adds a delightful fragrance to dishes. This aroma is due to the presence of essential oils, such as eugenol, linalool, and citronellol, which contribute to the unique flavor profile of basil.
Basil is commonly used as a culinary herb, adding flavor and depth to a wide range of dishes. It pairs well with tomatoes, making it a key ingredient in Italian cuisine, particularly in dishes like Caprese salad and pesto sauce. Basil is also used in Thai, Vietnamese, and other Southeast Asian cuisines, where it adds a fresh and aromatic touch to curries, stir-fries, and soups.
Apart from its culinary uses, basil is also known for its potential health benefits. It contains various vitamins, minerals, and antioxidants that contribute to its medicinal properties. Basil is believed to have anti-inflammatory and antibacterial properties, and it may help support digestion and promote cardiovascular health.
Basil is a relatively easy herb to grow, making it a popular choice for home gardens. It thrives in warm climates and requires well-drained soil and ample sunlight. There are different varieties of basil, including sweet basil, Thai basil, and lemon basil, each with its own unique flavor profile.
In summary, basil is a versatile herb with a delightful aroma and a wide range of culinary uses. Whether used fresh or dried, it adds a burst of flavour to various dishes and beverages. With its potential health benefits and ease of cultivation, basil is a beloved herb that continues to be cherished in kitchens around the world.
When to plant basil seeds fabric?
Basil seeds are typically planted in the spring after the last frost has passed and the soil temperature has reached around 50 to 70°F (10 to 21°C). This is the optimal time for basil seeds to germinate and grow successfully. However, the specific planting time may vary depending on your location and climate. It is recommended to consult local gardening resources or extension offices for more precise planting guidelines based on your region.
Where to plant basil seeds fabric?
Basil seeds can be planted in a variety of locations, depending on the available space and growing conditions. Here are a few options:
Outdoor garden: Basil thrives in well-drained soil with full sun exposure. Choose a sunny spot in your garden with fertile soil and good drainage.
Containers: Basil can be successfully grown in containers, making it a great option for those with limited space. Use a pot with drainage holes and fill it with a well-draining potting mix.
Indoor herb garden: Basil can also be grown indoors, provided it receives at least 6-8 hours of direct sunlight or bright artificial light. Place the pots near a sunny window or use grow lights to ensure sufficient light for healthy growth.
Remember to provide adequate space between plants to allow for proper air circulation and growth. Additionally, ensure that the chosen location provides protection from strong winds and extreme temperatures.
How to plant basil seeds fabric?
Prepare the soil: Choose a well-draining soil mix or potting soil if planting in containers. Ensure the soil is loose and fertile, with a pH level between 6 and 7.
Sow the seeds: Place the basil seeds fabric over the prepared soil. Start at one end and unroll it across the area you want to cover.
Cover and water: Lightly cover the seeds with a thin layer of soil or vermiculite. Water the soil gently, ensuring it is evenly moist but not waterlogged. Basil seeds require consistent moisture for germination.
Provide warmth and light: Place the planted seeds fabric in a warm location with temperatures around 70 to 85°F (21 to 29°C). Basil seeds also need plenty of sunlight or bright artificial light for germination.
By following these steps, you can successfully plant basil seeds fabric and enjoy a bountiful harvest of fresh basil leaves.
Harvesting basil (also known as sweet basil) is a simple process. Here are the steps to harvest basil:
Identify mature basil plants: Look for basil plants that have grown to a decent size and have healthy leaves.
Choose the right time: Harvest basil in the morning when the essential oils are at their peak. Avoid harvesting after rain or when the leaves are wet.
Prepare tools: Get a pair of clean, sharp scissors or pruning shears for cutting the basil stems.
Select the stems: Choose the stems that have the largest and healthiest leaves for harvesting.
Cut the stems: Position your scissors or pruning shears just above a set of leaves and make a clean cut. Avoid cutting too close to the base of the plant to allow for regrowth.
Prune regularly: Regularly harvest basil by cutting the stems above a set of leaves. This encourages the plant to grow bushier and produce more leaves.
Store properly: After harvesting, gently wash the basil leaves and pat them dry. Store them in airtight containers or wrap them in a damp paper towel and place them in a plastic bag. Keep them in the refrigerator for up to a week.
Remember, basil is a fast-growing herb, so regular harvesting will help keep the plant healthy and productive.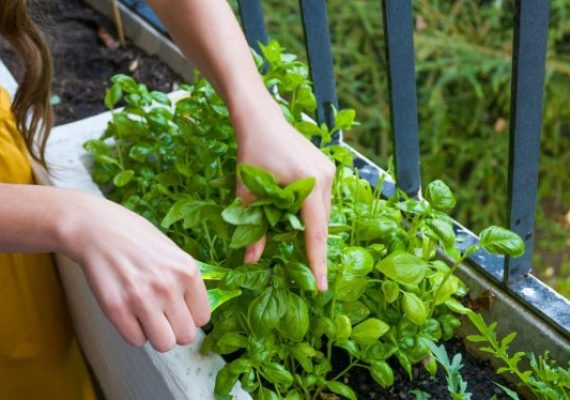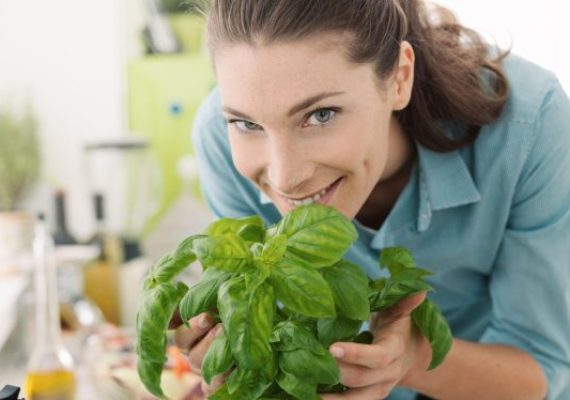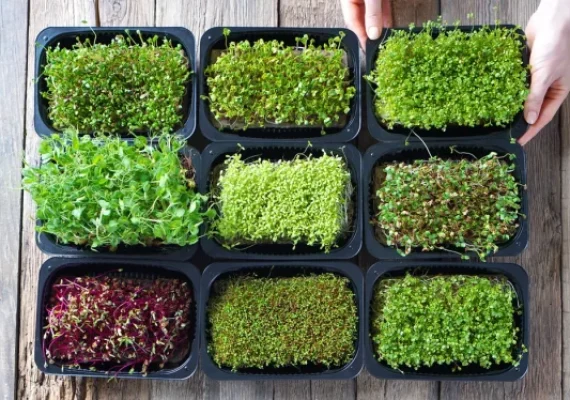 Basil patch are biodegradable and contain no harmful chemicals.
How to grow veggies all year round?
Growing veggies all year round requires careful planning and consideration of various factors but can grow vegetables indoors including lettuces, arugula, spinach, kale, carrots, radishes, beet greens, tomatoes and more. Here are some tips to help you achieve year-round vegetable gardening.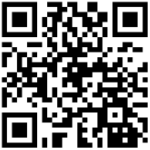 Scan or click the code to see the installation