Parsley seeds key features
Easy to store
Culinary versatility
Nutricional value
Biennal growth
Good for microgreens and container gardens
Non-Gmo seeds
⇄ View all microgreen seed varieties
Plant your culinary garden with our exceptional parsley seeds for exquisite flavours
Parsley seeds, derived from the herbaceous biennial plant scientifically known as Petroselinum crispum, are small, oval-shaped seeds that are commonly used in cooking and gardening. These seeds have a delicate yet distinct flavor and are known for their numerous health benefits. In culinary applications, parsley seeds are widely utilized as a culinary herb, adding a fresh and mildly peppery taste to dishes. They are often used to garnish various recipes, such as soups, salads, sauces, and meat dishes, to enhance their flavor and presentation. The seeds possess a rich aroma, making them a popular ingredient in seasoned blends, spice mixes, and marinades. Additionally, parsley seeds are used to make herbal infusions and teas, providing a refreshing and savory drink.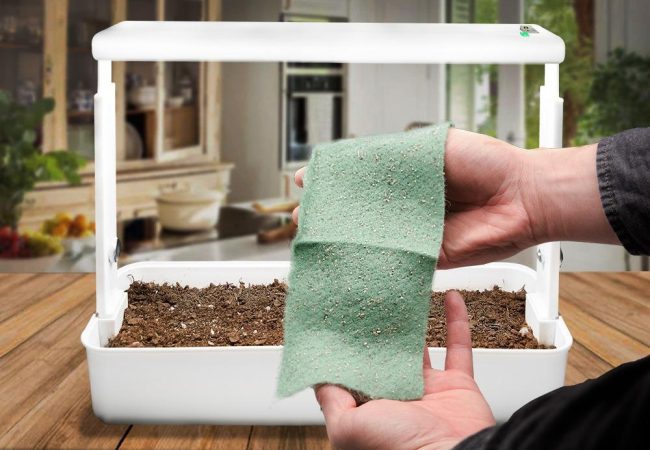 Parsley packaging solutions: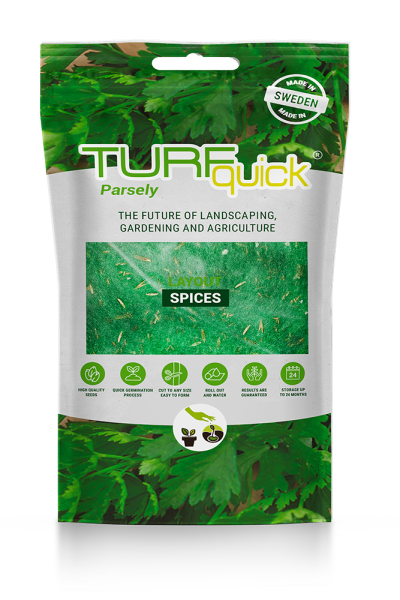 Material and contents specification
120 Seeds (100% Pure Live Seeds) Non-Gmo
360 pcs︱1 EUR-pallet. (120 cm x 80 cm x 215 cm).
Download the data sheet in PDF format
Beyond their culinary uses, parsley seeds are highly regarded for their medicinal properties. They are a good source of vitamins A, C, and K, as well as antioxidants and essential minerals like iron, calcium, and potassium. These seeds are believed to have anti-inflammatory properties, aiding in digestion, improving immune function, and supporting heart health. Parsley seeds are also known for their potential diuretic effects, promoting kidney health and helping to eliminate toxins from the body.
When to plant parsley seeds fabric?
Parsley is a cool-season herb that grows best when planted in the early spring or late summer. In temperate regions, it can be planted outside after the last frost date in spring. In warmer climates, parsley can also be planted in the fall for a winter harvest. It is important to keep in mind that parsley has a long germination period, often taking 2-3 weeks for seeds to sprout, so it is best to plant them early to ensure a successful crop.
Where to plant parsley seeds fabric?
Parsley seeds can be planted directly into garden beds or containers. Here are a few points to consider when choosing a location:
Sunlight: Parsley prefers full sun to part shade, so choose a location that receives at least 6 hours of direct sunlight a day.
Soil: Parsley grows best in well-draining soil that is rich in organic matter. It prefers a pH range of 5.5-7.0. If your soil is heavy or clay-like, consider adding compost or sand to improve drainage.
Watering: Parsley requires consistent moisture, but overwatering can lead to root rot. Choose a location where you can easily water the plants without soaking them excessively.
Space: Parsley plants can grow up to 12-18 inches in height and spread about 9-12 inches. Make sure to provide enough space between plants to accommodate their growth.
Container planting: If you don't have a garden bed, parsley can be grown in containers. Choose a pot that is at least 6-8 inches deep and wide to allow the roots to develop. Make sure the container has drainage holes to prevent waterlogging.
Overall, parsley is a flexible plant that can adapt to various conditions. Ensure it receives enough sunlight, water, and proper soil conditions, and you'll have a successful harvest.
How to plant parsley seeds fabric?
Planting parsley seeds is a fairly straightforward process. Here's a step-by-step guide:
Choose a sunny location: Parsley prefers full sun or partial shade, so select a spot in your garden that receives at least 6-8 hours of direct sunlight per day.
Prepare the soil: Parsley thrives in well-draining soil with a pH between 6.0 and 7.0. Remove any rocks, weeds, or debris from the planting area. Loosen the soil to a depth of 6-8 inches and amend it with organic matter, such as compost or well-rotted manure, to improve its fertility and drainage.
Sow the seeds: Place the parsley seeds fabric over the prepared soil. Start at one end and unroll it across the area you want to cover.
Water the seeds: After sowing, water the seeds lightly but thoroughly to ensure even moisture. Avoid overwatering, as parsley seeds can rot if they are constantly wet.
Maintain soil moisture: Keep the soil consistently moist during the germination period, which usually takes about 2-3 weeks. Water whenever the top inch of soil feels dry. Be careful not to let the soil dry out completely, as this can hinder germination.
Thin out the seedlings: Once the parsley seedlings have grown to a few inches tall, thin them out to maintain proper spacing. Remove the weaker or excess seedlings, leaving the strongest ones around 6-8 inches apart. Thinning helps the remaining plants to grow healthier and ensures they have sufficient space to develop.
Continue care: Parsley requires regular moisture and consistent watering throughout its growing season. Water deeply, but avoid overwatering, as parsley is prone to root rot. Also, consider applying a balanced fertiliser every 4-6 weeks to provide necessary nutrients.
By following these steps, you should have parsley seedlings sprouting in a few weeks, and with proper care, you will be able to enjoy fresh parsley from your garden.
To harvest parsley, follow these steps:
Identify mature plants: Depending on the variety, parsley will typically be ready to harvest around 70-90 days after planting. Look for plants that have thick, bushy foliage and deep green leaves.
Choose the right time: Harvest parsley in the morning when the leaves are at their freshest and highest in essential oils.
Use scissors or garden shears: Cut the outer stems, leaving the inner stems to continue growing. Start by snipping off the outermost stems, about 2 inches above the ground.
Leave the center stems intact: By leaving the center stems, the parsley plant will continue to grow and produce new foliage.
Rinse and dry: After harvesting, rinse the parsley stems under cool water to remove any dirt or debris. Pat them dry with paper towels.
Store or use immediately: You can store parsley in a plastic bag in the refrigerator for up to two weeks. Alternatively, you can use it fresh in your cooking.
By following these steps, you can enjoy a bountiful harvest of fresh and flavorful rocket leaves throughout the growing season.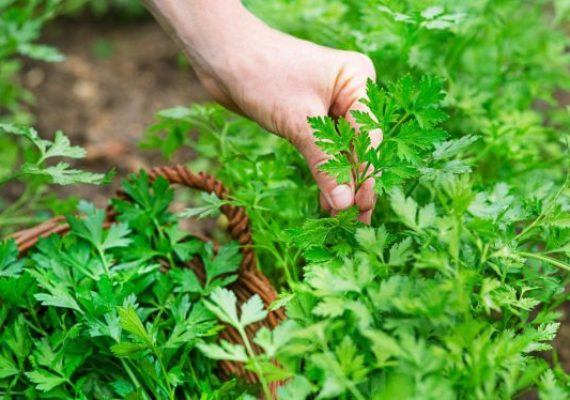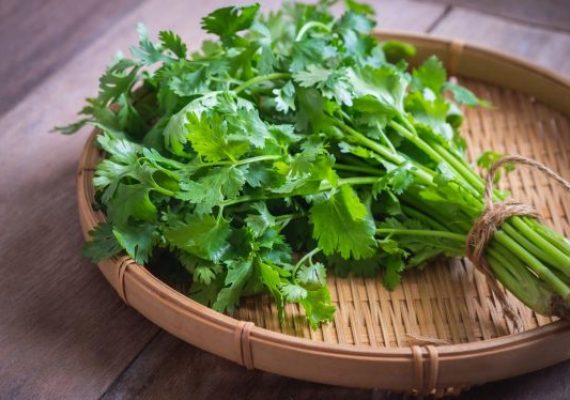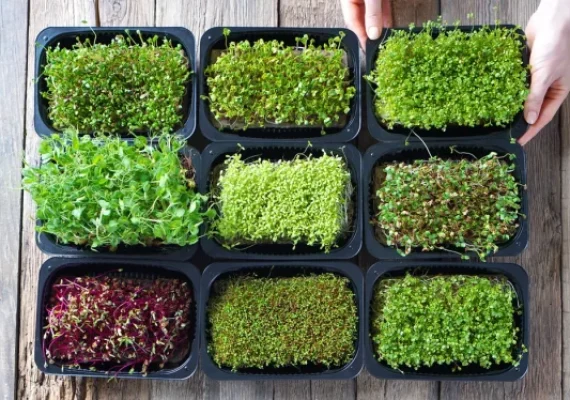 Parsley patchs are biodegradeable and contain no harmful chemicals.
How to grow veggies all year round?
Growing veggies all year round requires careful planning and consideration of various factors but can grow vegetables indoors including lettuces, arugula, spinach, kale, carrots, radishes, beet greens, tomatoes and more. Here are some tips to help you achieve year-round vegetable gardening.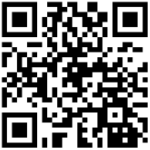 Scan or click the code to see the installation