Rapid germination
Nutrient-Rich microgreens
Versatile culinary delight
Easy-to-grow anywhere
Good for microgreens and container gardens
Non-Gmo seeds
⇄ View all microgreen seed varieties
High-Quality cress seeds for a quick and delicious harvest
Embark on a journey of culinary delight with our premium cress seeds. Specially selected for their rapid germination and nutrient-rich yield, these seeds promise a bountiful harvest of fresh and flavourful microgreens. Elevate your dishes with the distinctive peppery taste of homegrown cress, a versatile addition to salads, sandwiches, and various culinary creations. Whether you have a garden, limited space, or a sunny windowsill, our easy-to-grow cress seeds empower you to cultivate nutrient-packed microgreens right at home. Experience the joy of freshness and the satisfaction of creating vibrant, healthful meals with our exceptional cress seeds – your key to culinary excellence!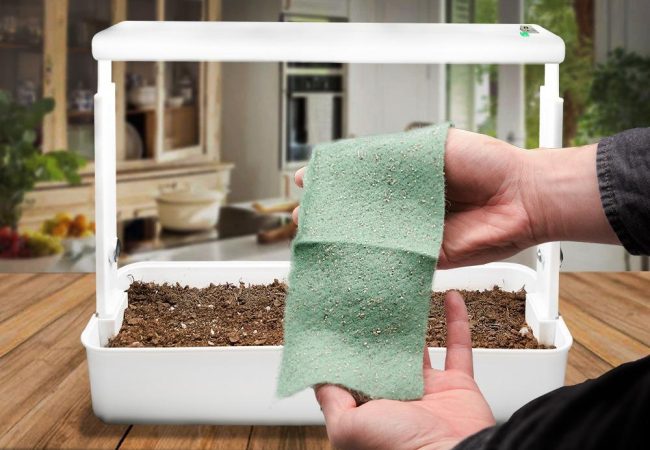 Cress packaging solutions: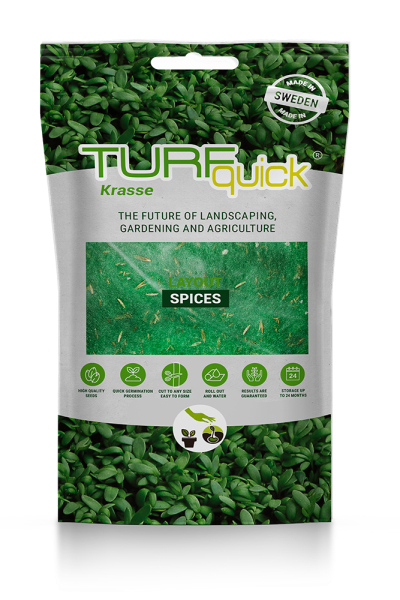 Material and contents specification
120 Seeds (100% Pure Live Seeds) Non-Gmo
360 pcs︱1 EUR-pallet. (120 cm x 80 cm x 215 cm).
Download the data sheet in PDF format
Unlock the secrets of health with our premium cress seeds! These tiny powerhouses pack a nutritional punch that belies their small size. Cress seeds, also known as garden cress or Lepidium sativum, are celebrated for their versatility and numerous health benefits.
Our cress seeds are sourced from the finest producers, ensuring quality and freshness with every batch. Whether you're a health enthusiast, a culinary explorer, or someone seeking an easy-to-grow addition to your garden, cress seeds are a must-have. Embark on a journey of health and flavour with our premium cress seeds – because good things come in small packages!
When to plant cress seeds fabric?
Cress seeds are known for their quick germination and fast growth, making them an excellent choice for year-round cultivation. The ideal time to plant cress seeds depends on whether you plan to grow them indoors or outdoors.
Remember to keep the soil consistently moist during the germination and growing period, and ensure good drainage to prevent waterlogging. Enjoy the delightful taste and nutritional benefits of freshly harvested cress in your salads, sandwiches, and dishes!
Where to plant cress seeds fabric?
Cress seeds are versatile and can be grown in various locations, either indoors or outdoors.
How to plant cress seeds fabric?
Prepare the soil: Choose a well-draining location with fertile soil. Amend the soil with compost if needed. Ensure the soil pH is slightly acidic to neutral.
Sow the seeds: Place the cress seeds fabric over the prepared soil. Start at one end and unroll it across the area you want to cover.
Watering: Water the soil after planting to ensure good seed-to-soil contact. Keep the soil consistently moist during germination.
Germination: Cress seeds typically germinate within a few days to a week. Once germinated, thin out the seedlings if they are too crowded, leaving space for the remaining plants to grow.
Harvesting: Harvest cress when the seedlings are a few inches tall. Use scissors to snip the leaves just above the soil level. Continuous harvesting promotes new growth.
Harvesting cress is a simple process, and you can start enjoying the fresh, peppery flavor of your homegrown cress in no time. Here's a step-by-step guide on how to harvest cress:
Wait for Adequate Growth: Allow the cress seedlings to grow to a height of a few inches, typically around 2 to 4 inches (5 to 10 centimeters). This usually takes about 10 to 14 days after germination.
Use Clean Tools: Before harvesting, make sure your scissors or gardening shears are clean and sanitized. This helps prevent the introduction of any contaminants to the plants.
Harvesting Technique: When the cress seedlings have reached the desired height, use scissors to cut the leaves just above the soil level. Make clean, swift cuts to avoid damaging the remaining plants.
Harvesting Tips: Harvest the outer leaves first, allowing the inner leaves to continue growing. You can harvest the entire plant if you prefer, especially if you want a larger quantity of cress for a specific culinary use.
Continuous Harvesting: Cress is a cut-and-come-again crop, meaning you can continue harvesting it multiple times. As long as the plants are healthy and growing, you can snip off additional leaves every few days.
Avoid Flowering Stage: Try to harvest cress before it reaches the flowering stage. Once the plant starts producing flowers, the leaves may become bitter, and the plant shifts its energy toward seed production.
Harvesting from Different Plants: If you have multiple cress plants growing together, distribute your harvest across different plants rather than concentrating on one. This allows for even growth and ensures a continuous supply.
Store Properly: Use harvested cress immediately for the freshest flavour. If you have more than you can use at once, store it in the refrigerator. Place the harvested cress in a plastic bag or container lined with a damp paper towel to maintain freshness.
By following these steps, you can harvest cress efficiently and maximise the yield from your plants. Enjoy incorporating this flavourful and nutritious green into salads, sandwiches, soups, and various dishes.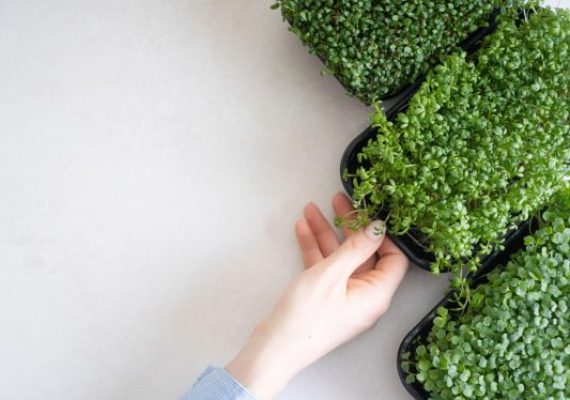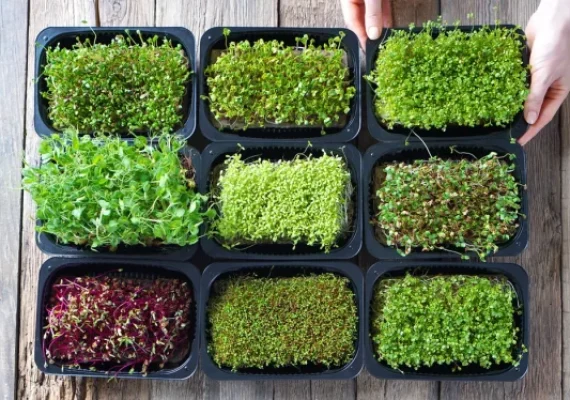 Cress patch are biodegradable and contain no harmful chemicals.
How to grow veggies all year round?
Growing veggies all year round requires careful planning and consideration of various factors but can grow vegetables indoors including lettuces, arugula, spinach, kale, carrots, radishes, beet greens, tomatoes and more. Here are some tips to help you achieve year-round vegetable gardening.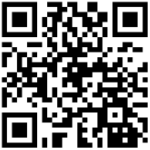 Scan or click the code to see the installation