Chives seeds key features
Quick germination
Hardy and adaptable
Compact growth habit
Continuous harvest
Good for microgreens and container gardens
Non-Gmo seeds
⇄ View all microgreen seed varieties
Flavourful and versatile chives seeds for your herb garden
Chives seeds are the tiny, precious beginnings of a versatile and flavorful herb. These seeds hold the promise of vibrant green foliage, slender and graceful, that will enhance your garden or indoor space. With their quick germination, chives seeds sprout into hardy plants that can adapt to various growing conditions, from full sun to partial shade. Their compact growth habit makes them ideal for small gardens or containers, allowing you to enjoy their fresh, onion-like flavor even in limited spaces. Once established, these seeds will reward you with a continuous harvest of tender leaves, perfect for adding a mild onion taste to your culinary creations. And let's not forget their delightful purple blooms, which not only attract pollinators but can also be used as edible garnishes. Embrace the potential of chives seeds and embark on a journey of flavor, beauty, and culinary creativity.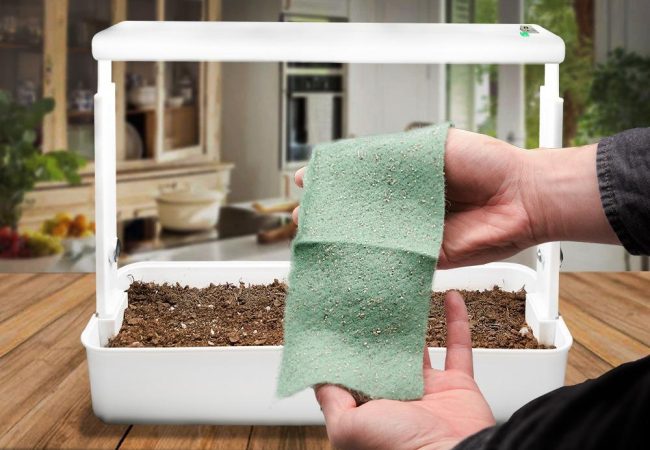 Chives packaging solutions: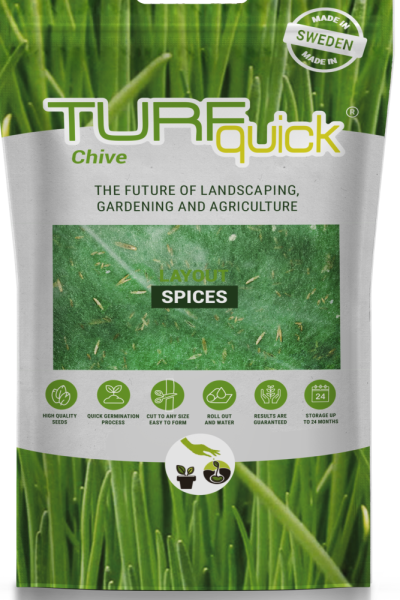 Material and contents specification
120 Seeds (100% Pure Live Seeds) Non-Gmo
360 pcs︱1 EUR-pallet. (120 cm x 80 cm x 215 cm).
Download the data sheet in PDF format
Chives (Allium schoenoprasum) are a versatile and flavorful herb that belongs to the Allium family, which also includes onions, garlic, and leeks. Known for their mild onion-like taste, chives are popular in various culinary applications and are valued for their ability to add a fresh and subtle kick to a wide range of dishes.
Whether you're a seasoned chef or a gardening enthusiast, incorporating chives into your culinary and gardening endeavors can be a delightful experience. Their fresh, mild flavor and ease of cultivation make them a must-have herb for enhancing the taste and visual appeal of a variety of dishes.
When to plant chives seeds fabric?
Chives seeds can be planted in the early spring, as soon as the soil can be worked and the threat of frost has passed. This is typically when temperatures consistently reach around 50°F (10°C) or higher. Planting chives seeds during this time allows them to take advantage of the warmer weather and longer days, promoting healthy growth and establishment. However, chives seeds can also be planted in the fall, about 6-8 weeks before the first expected frost date, to establish them before winter sets in. Whether you choose spring or fall, providing a well-drained soil and ensuring the seeds receive adequate sunlight will help them thrive.
Where to plant chives seeds fabric?
Choose a location that receives at least 4-6 hours of sunlight per day. Chives prefer full sunlight but can tolerate partial shade. Chives do best when they receive exposure to Full Sun conditions. When planting outdoors, choose fertile, loamy soil, but you don't want to over-fertilize, which will result in your Chives having a milder flavor.
How to plant cabbage seeds fabric?
Prepare the soil: Chives thrive in well-draining soil. If you're planting in a garden bed, loosen the soil to a depth of about 6-8 inches. If you're using a pot, fill it with a high-quality potting mix.
Sow the seeds: Place the chives seeds fabric over the prepared soil. Start at one end and unroll it across the area you want to cover.
Watering: Keep the soil consistently moist until the seeds germinate. Water the soil gently, ensuring that it doesn't become waterlogged. Once the chive plants are established, they are relatively drought-tolerant.
Germination: Chive seeds typically germinate in 7-14 days. Be patient during this period and keep the soil consistently moist. Once the seedlings emerge, thin them if needed, leaving the strongest plants with adequate spacing.
Care and maintenance: Provide regular watering, keeping the soil evenly moist. Mulching around the plants can help retain moisture and suppress weeds. Fertilise the cabbage plants with a balanced fertiliser according to the package instructions. Monitor for pests and diseases, and take appropriate measures if necessary.
Harvesting: Harvest cabbage heads when they reach the desired size and firmness. Cut the heads off at the base, leaving a few outer leaves intact to protect the inner leaves.
Harvesting chives is a simple process, and it's one of the joys of growing this herb. Here's a step-by-step guide on how to harvest chives:
Wait for Adequate Growth: Allow the chive plants to reach a height of at least 6 inches before you start harvesting. This ensures that the plants are established and can continue to grow after harvesting.
Choose the Right Time:The best time to harvest chives is in the morning when the essential oils that contribute to their flavor are most concentrated. However, you can harvest them at any time once they've reached the desired height.
Use Clean Tools:Before harvesting, make sure your scissors or pruning shears are clean and sharp. This helps prevent the introduction of diseases to the plants.
Cut Above the Soil: When harvesting chives, use scissors or shears to cut the leaves about 1-2 inches above the soil level. This allows the plant to recover and continue producing new growth.
Leave Some Growth: Always leave at least 2 inches of growth on the plant after harvesting. This ensures that the chives can regrow and continue to thrive. Avoid cutting the leaves too close to the base.
Harvesting Frequency: You can harvest chives throughout the growing season. As a general guideline, you can harvest about one-third of the plant at a time. This allows the remaining foliage to support the plant's growth.
Encourage New Growth: Regular harvesting encourages the production of new shoots, leading to a fuller and bushier chive plant. Don't be afraid to trim the plants regularly during the growing season.
Use Harvested Chives Fresh: Chives are best used fresh. After harvesting, wash the leaves thoroughly and use them immediately in your recipes. The flavour of fresh chives is more vibrant compared to dried ones.
Flower Buds: If your chives produce flower buds, you can harvest them as well. The flower buds are edible and have a mild onion flavor. However, removing the buds promptly may encourage the plant to focus on leaf production.
By following these guidelines, you can harvest chives in a way that promotes healthy plant growth and provides you with a continuous supply of fresh, flavourful herbs for your culinary creations.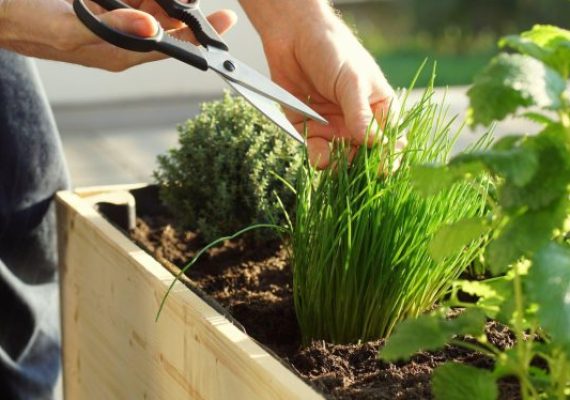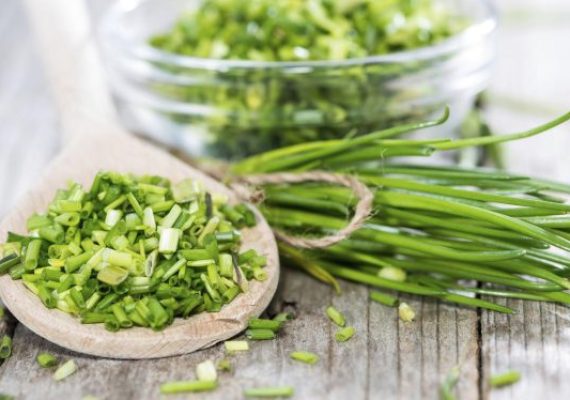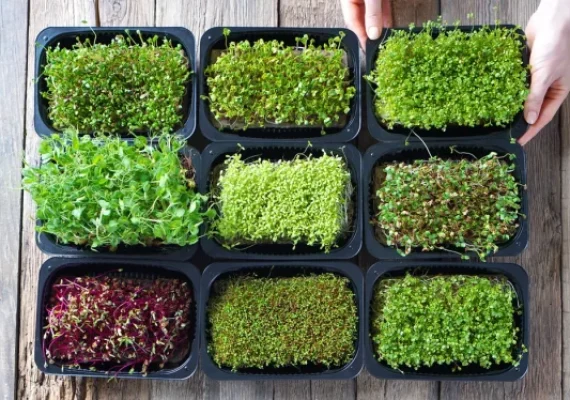 Chives patch are biodegradable and contain no harmful chemicals.
How to grow veggies all year round?
Growing veggies all year round requires careful planning and consideration of various factors but can grow vegetables indoors including lettuces, arugula, spinach, kale, carrots, radishes, beet greens, tomatoes and more. Here are some tips to help you achieve year-round vegetable gardening.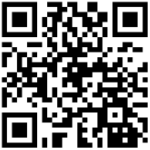 Scan or click the code to see the installation